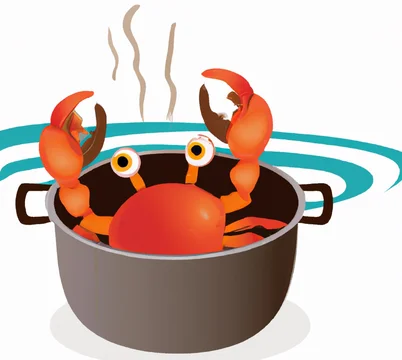 It looks like activity is picking up again in the Mavexar cases. If you haven't followed all of our coverage so far (I don't blame you!), here is a summary of where we left off.
Today, Chief Judge Connolly issued an order denying a Mavexar entity's motions to set aside or stay compliance with the Court's March order requiring them to produce various documents, including potentially privileged documents.
He found that Supreme Court precedent shows that the District Court retains jurisdiction regarding collateral issues—like this one—even after a dismissal. According to the Court, that remains true regardless of whether the issues are raised by the parties or by the Court itself (as here).
The Court also rejected an argument that the information the Court sought was not relevant, including information about bank accounts:
The information sought [by the Court] is relevant to ascertaining whether Backertop was a purposefully empty vessel that was fraudulently formed to insulate Mavexar, IP Edge, and their principals and/or Ms. LaPray from liability they could otherwise face by accusing others of infringing the asserted patents. (The irony that Backertop' s lawyers have challenged a demand to produce statements for bank accounts that Backertop's owner does not believe exist is not lost on me.)
He further rejected the plaintiff LLC's privilege objections, because this is a production to the Court, and because Mavexar appears to be the real principle, not the LLC plaintiff:
But the evidence adduced to date suggests that Ms. LaPray and Backertop are doing Mavexar' s bidding; not the other way around. The "principal" here appears to be Mavexar and/or IP Edge; not Backertop or Ms. LaPray.
Chillingly, he also cited the crime/fraud exception to privilege:
[A]s Backertop concedes, "[d]ocuments may also be submitted to a court to determine whether they may be subject to the crime/fraud exception" to the privilege and attorney work product doctrines. . . . Although I am far from making any definitive conclusions here, it is abundantly clear that there is evidence to suggest that Mavexar and its principals may have used Backertop and Ms. LaPray, along with other LLC plaintiffs and their nominal owners, to perpetrate a fraud on this Court, the PTO, and numerous defendants.
The Court ordered Backertop to produce its discovery by May 9, 2023.
Backertop's Counsel Runs for the Hills
Finally, both lead and Delaware counsel for Backertop, the plaintiff LLC, have moved to withdraw. Local counsel cited an inability to communicate effectively with Backertop. Lead counsel stated that he has started another job, and attempted to file his motion by e-mailing it to the clerks office because he "cannot get a response from [his] local counsel."
The Court didn't decide the motions to withdraw, but set a hearing for 10:00 a.m. on June 8, 2023, in Courtroom 4B.
If you enjoyed this post, consider subscribing to receive free e-mail updates about new posts.