Judge Andrews issued an opinion today addressing the a motion to dismiss a trademark claim. As the Court explained, to make out a trademark claim, a plaintiff must show a likelihood of confusion. To assess a likelihood of confusion, the Court applies six-factors known as the Lapp factors.
The Court found, though, that when dealing with names as similar as "Javo" and "Javy," the Court can find a plausible likelihood of confusion plausible without having to resort to the full test:
I find Plaintiffs allegations of likelihood of confusion to be plausible. Javo and Javy, both made-up words (which might be suggestive of java, a term often used to refer to coffee), could easily be confused. . . . Both sides are in the coffee business. There are additional pleadings that are harder to evaluate at this stage of the case. I do not think assessing the likelihood of confusion from a full-blown Lapp factors analysis is appropriate. Plaintiff does not have to prove its case in its complaint. "[T]he existence of consumer confusion is a fact-intensive analysis that does not lend itself to a motion to dismiss." Applied Underwriters, Inc. v. Lichtenegger, 913 F.3d 884, 897 (9th Cir. 2019) (citation omitted). I agree. The motion to dismiss for failure to plausibly allege likelihood of confusion is denied.
Good to know!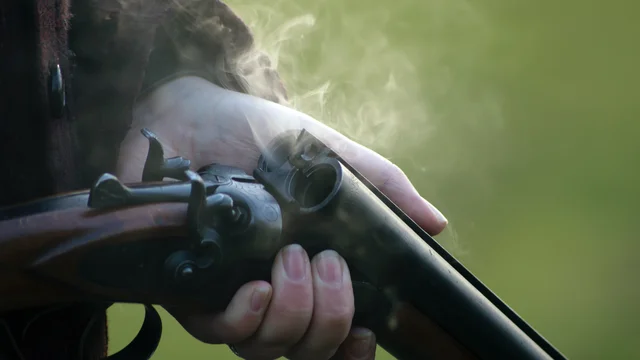 The opinion also touched on a term you don't hear very often, at least in the patent world: a "shotgun pleading."
Looking at the cases the Court cites—and with help from the internet—a shotgun pleading seems to be one that recites many facts (sometimes jumbled) and vague claims in the hope that something sticks:
[A] shotgun complaint shifts onto the defendant and the court the burden of identifying the plaintiff's genuine claims and determining which of those claims might have legal support.
Adger v. Carney, C.A. No. 18-2048-LPS, 2020 U.S. Dist. LEXIS 52533, at *17 (D. Del. Mar. 26, 2020).
Although the narrative text is chronologically organized, it does not set out separate claims but rather offers sweeping allegations about a litany of wrongdoings. The complaint is best described as a "kitchen-sink" or "shotgun" complaint . . . .
Talley v. Harper, C.A. No. 2:14-cv-1411, 2017 U.S. Dist. LEXIS 12837, at *2 (W.D. Pa. Jan. 31, 2017).
Here, defendant alleged that pleading two different claims in a single count of the complaint constituted a "shotgun" pleading. The Court disagreed:
Defendants argue that Count III - alleging common law trademark infringement and unfair competition - should be dismissed because it impermissibly combines two discrete legal claims into a single count and is a disfavored "shotgun pleading." . . . . I do not think Defendants are right that it is a " shotgun pleading."
Judge Andrews focused on the narrower issue of whether a plaintiff can plead two claims in one count:
Neither party cites a case for the simpler question of, what happens if Plaintiff pleads two different claims in the same count? Generally speaking, the Federal Rules appear to be fairly non-technical about related issues: "A party may set out 2 or more statements of a claim or defense alternatively or hypothetically, either in a single count or defense or in separate ones." FED. R. CIV. P. 8(d)(2).
The Court did not decide that issue, but asked for more briefing.
Personally, I'm curious to see the outcome. On its face, FRCP 8 does not seem to require a party to use a "count" structure at all, so it's hard to imagine how that that rule would preclude a plaintiff from stating two different claims in a single count, assuming the complaint otherwise complies with the rules and gives adequate notice of the claims.
If you enjoyed this post, consider subscribing to receive free e-mail updates about new posts.